from General Director Barbara Lynne Jamison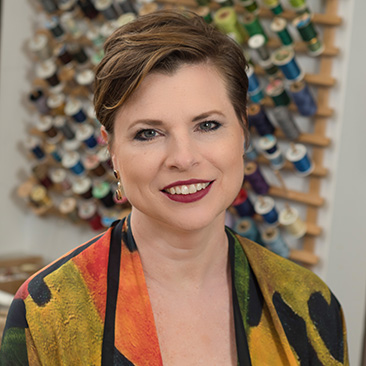 I am thrilled about the upcoming Brown-Forman 2019/20 Season and I wanted to take a moment to share my enthusiasm with you, our audiences and supporters. When I think of the classics, Carmen by Georges Bizet is among the top of the list. We will open our season with this iconic, brave woman, whose story is never outdated.
One thing I love about historical works is the ability to see the universal truths of humanity. We all will have the opportunity to see ourselves through the looking glass of history with Mozart's The Marriage Of Figaro. Through this opera, we will explore the very crux of King Louis XVI's censorship of this piece: having the right to do something doesn't necessarily make it the right thing to do. But what I love most about this story is that, in the end, we witness the redemptive power of love and friendship.
I love opera for its power to connect us to the past, the future, to our inner selves, and to each other. Glory Denied gives us an opportunity to do this. This standout opera follows the saga of Jim Thompson, America's longest held prisoner of war. How do you come home when it seems the world has left you behind? This production will be part of a season-long partnership with local veteran support organizations in an effort to help amplify the stories, voices, and needs of our brave service men and women.
Lastly, I am so excited about our Youth Opera Project that will culminate in the production of Robin Hood by Ben Moore (Enemies, A Love Story) and Kelley Rourke. This opera, presented at the Bomhard Theater, will be performed by our own Youth Opera Chorus (ages 8–18). People of all ages deserve to experience the power and promise of the arts, and this iconic tale of personal action and responsibility is the perfect way to begin our renewed commitment to youth performances.